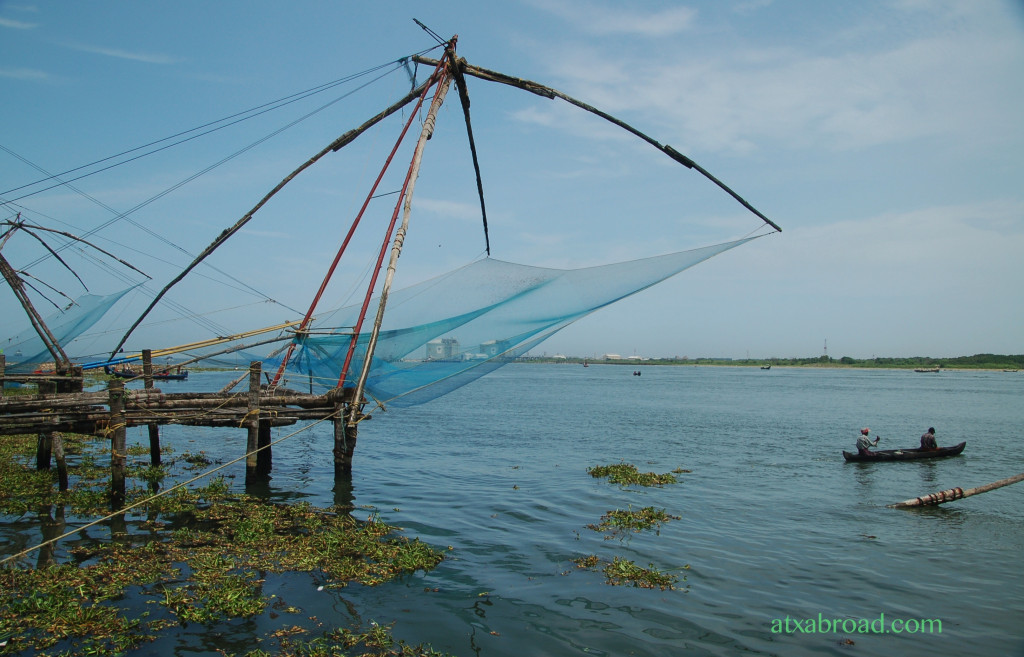 Late last summer we visited Fort Cochin, which sits on the Malabar Coast of India in the southwestern state of Kerala.  This is where European trade and settlement first took hold in the early 16th century.  In 1498 the famous explorer Vasco de Gama charted an eastward route around the Cape of Good Hope and after an eleven month journey arrived at Calicut, Kerala, just up the coast from Cochin.  He returned to Portugal with stories of an abundance of ginger, cloves, cinnamon, pepper and and precious stones.  Two years later the Portuguese started trading in earnest in Cochin.  So began a new era in world history.  Spices sold around the world still come from here and that alone made it an ideal destination for me. Its lush beauty and colorful local artistry were also wonderful to experience.  It absolutely deserves its place among India's elite culinary destinations, especially for the unbelievably delicious and fresh seafood curry.
It was the first week of September there, still monsoon season and the forecasts called for rain every day, rain all day. The same forecast we had for our May trip to Sri Lanka with the same result – sunshine for almost the whole trip.  We stayed at the Malabar House, a heritage hotel with a history dating to 1755 that included the spice and tea trade.  The hotel is known for its food and delivered on its good reputation.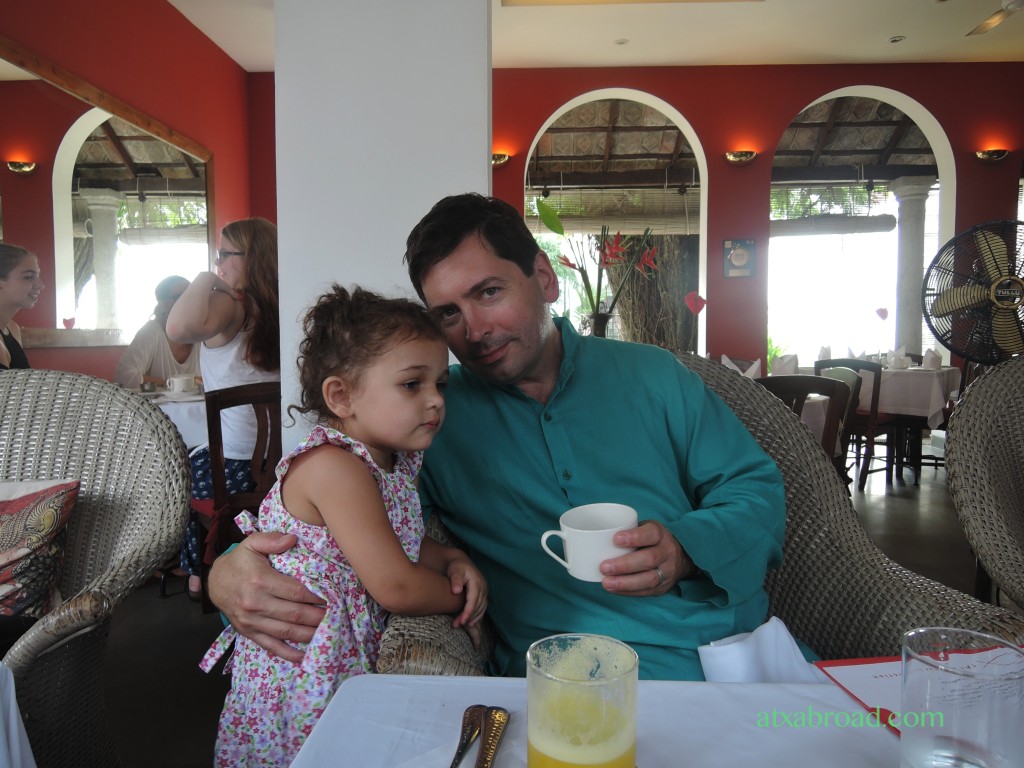 The chef even custom-made a cake with a picture of a pig for our daughter's 3rd birthday and she still talks about it! We enjoyed tuna tartare and cooked seafood preparations along with a variety of other tasty dishes. Malabar House offered a variety of wines from India and included an Indian wine tasting as part of our stay.  The staff and restaurant made for a memorable and very comfortable experience in Fort Cochin.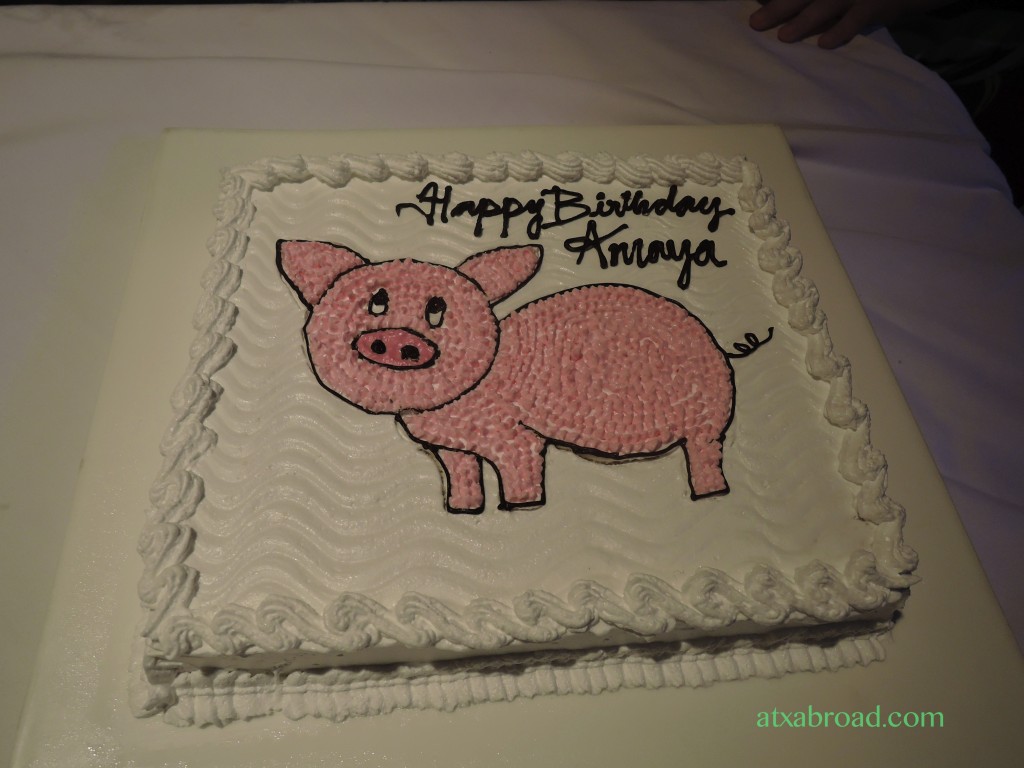 We had an outdoor swinging bed adjacent to our suite, and enough space inside for our two children, my sister-in-law, Sadaf and me to be comfortable.  Watchful folk art made up part of the decor inside.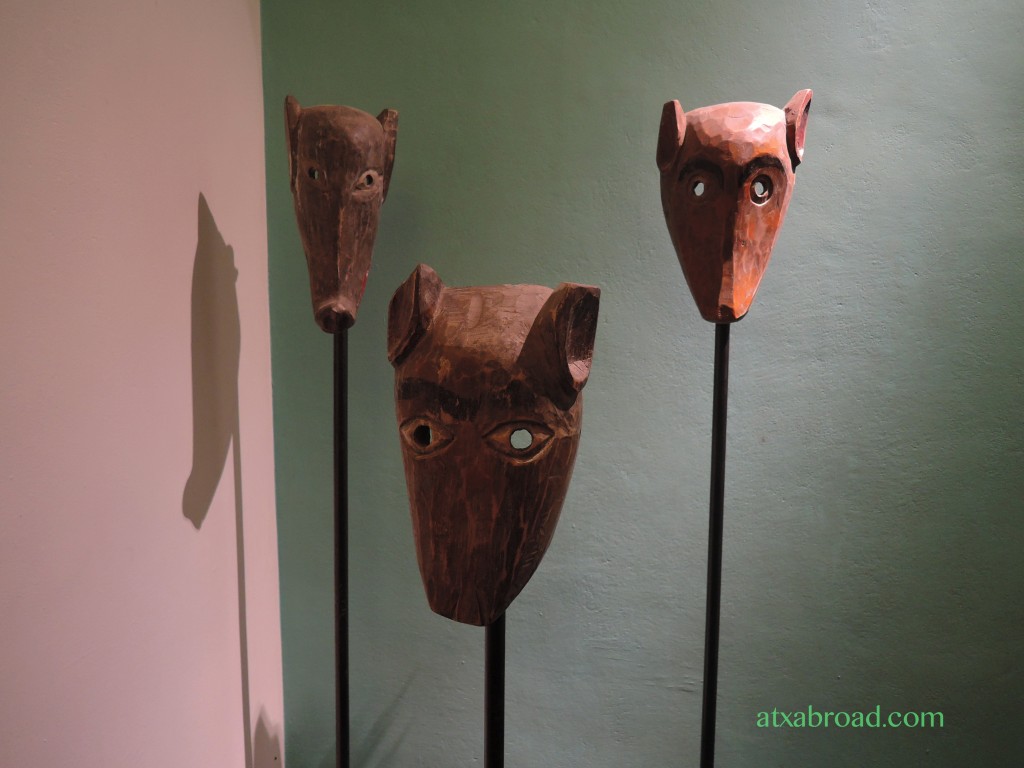 Around Fort Cochin
One of the area's signature attractions is the 'Chinese Fishing Nets' positioned along the coast. These are giant structures that dip large square shaped nets into the shallow water. When the nets are drawn up the sides come out first, trapping anything that swam into the net. The lift system is often operated with large pieces of stone as counter-weights, along with strong men pulling heavy ropes in unison to raise the nets. A man at a restaurant insisted that much of the fresh seafood came from the nets, although most of what I saw at the street fish market definitely looked like deeper water fish. It was fun to watch the nets operate and we were invited to pull one up, but as is often my experience, no fish.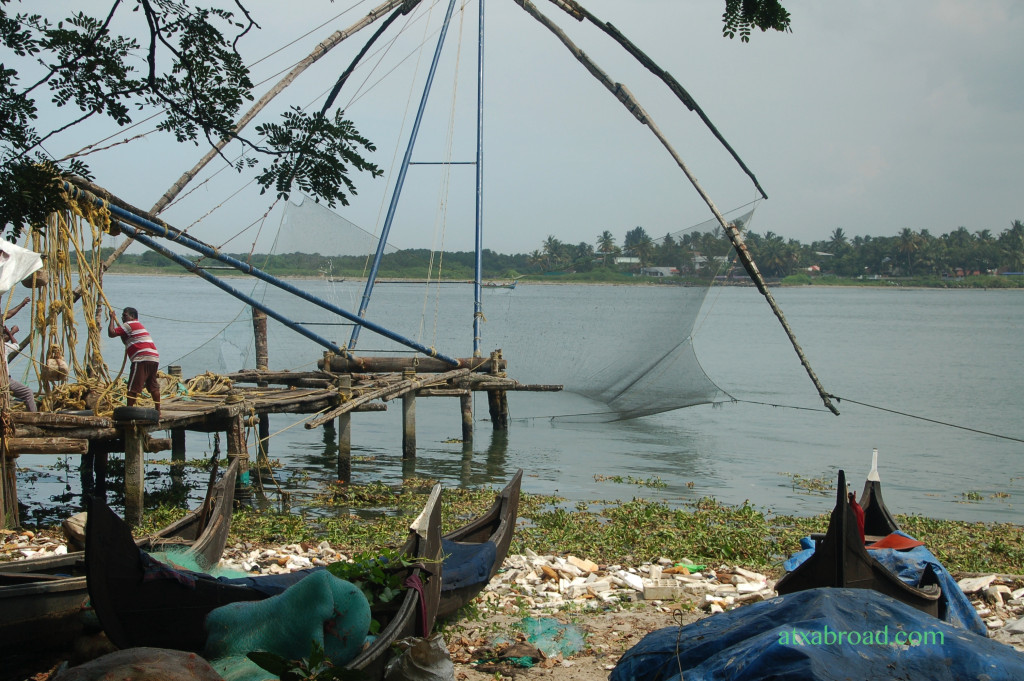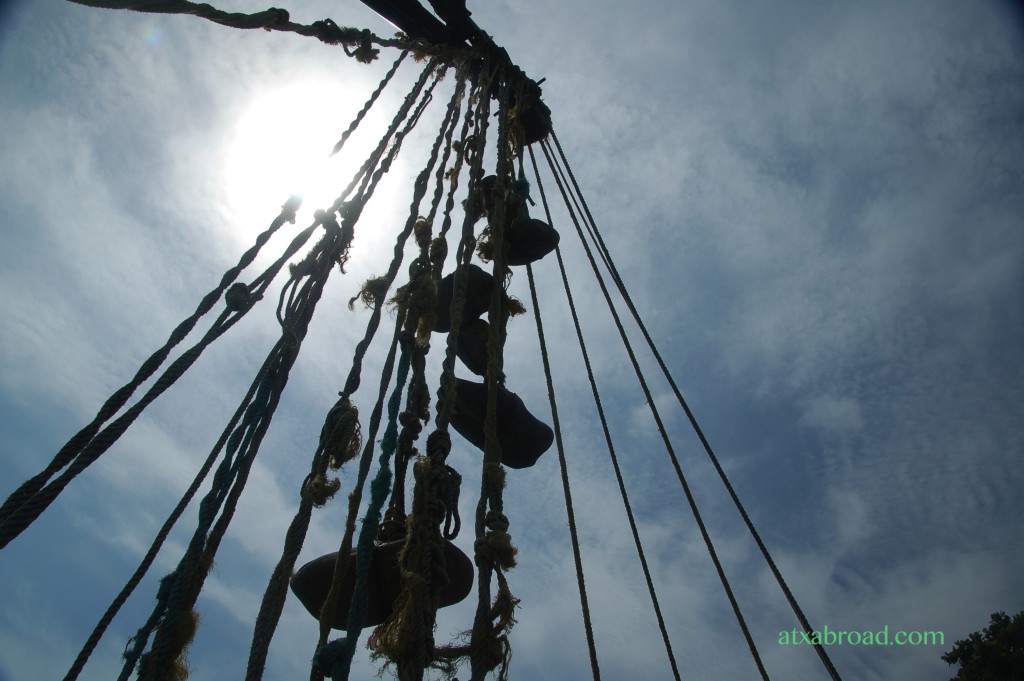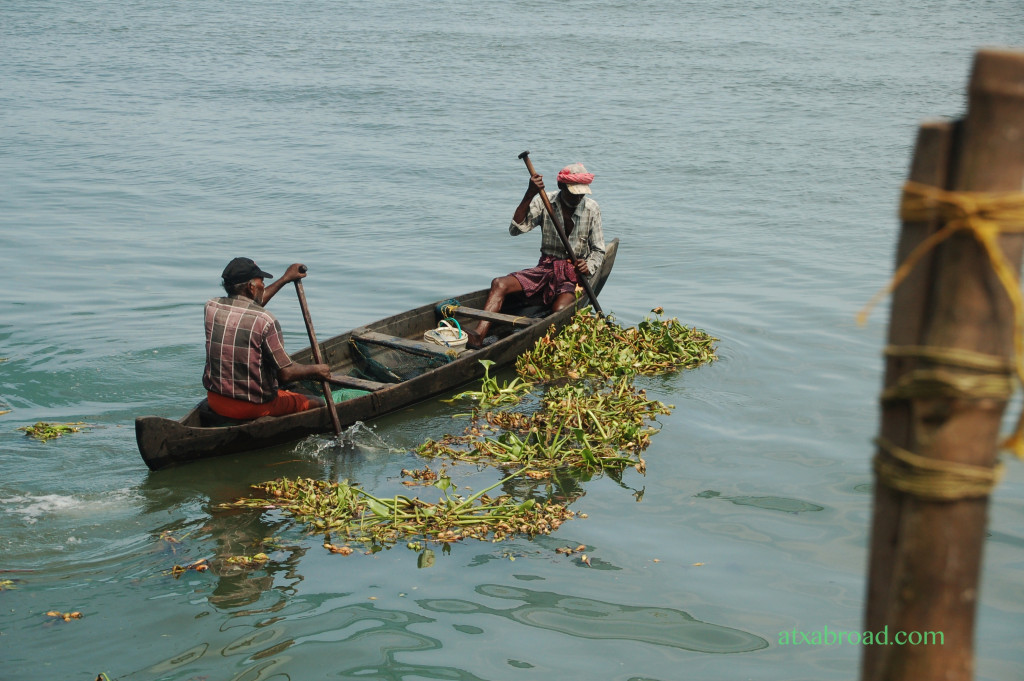 We also enjoyed strolling the streets and exploring the markets – especially the organic spice market – while in Fort Cochin. The spice market had everything you could imagine and some things I hadn't – like green peppercorns, all kinds of essential oils, different grades of green cardamom.  Great stuff.  I spent far too much time there.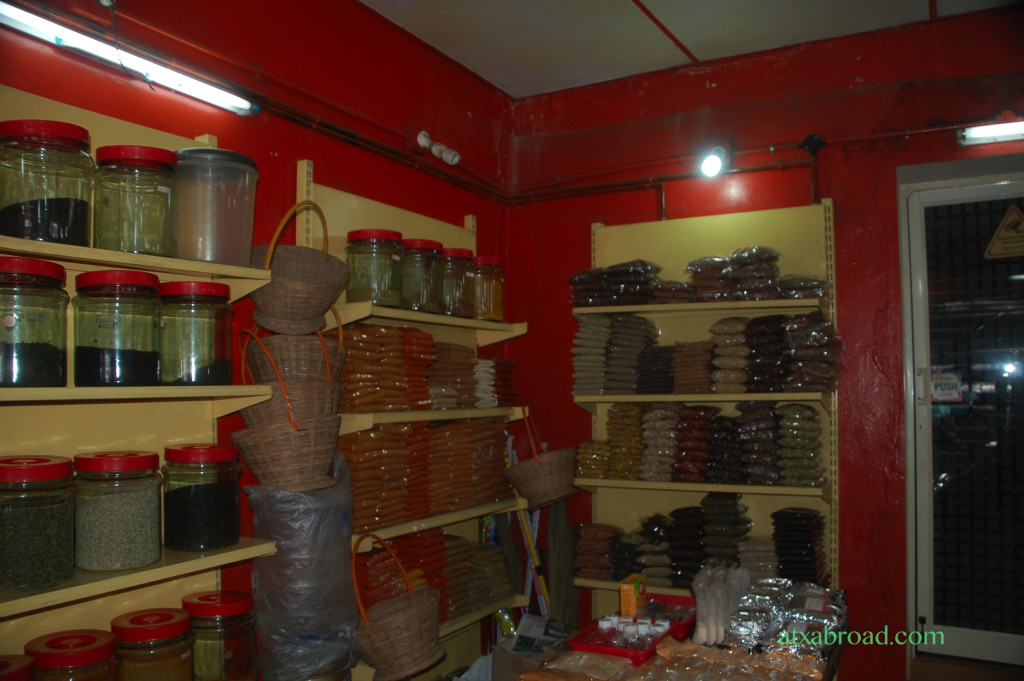 On my trip to the U.S. later that fall, I made holiday mulling spice gift sets with my purchases from this store.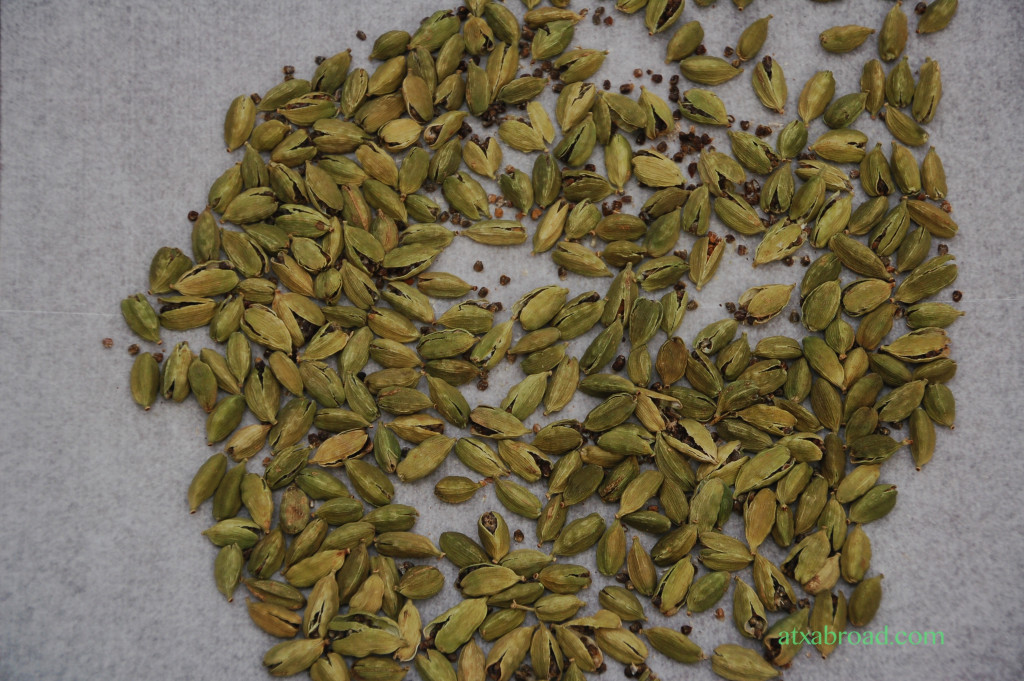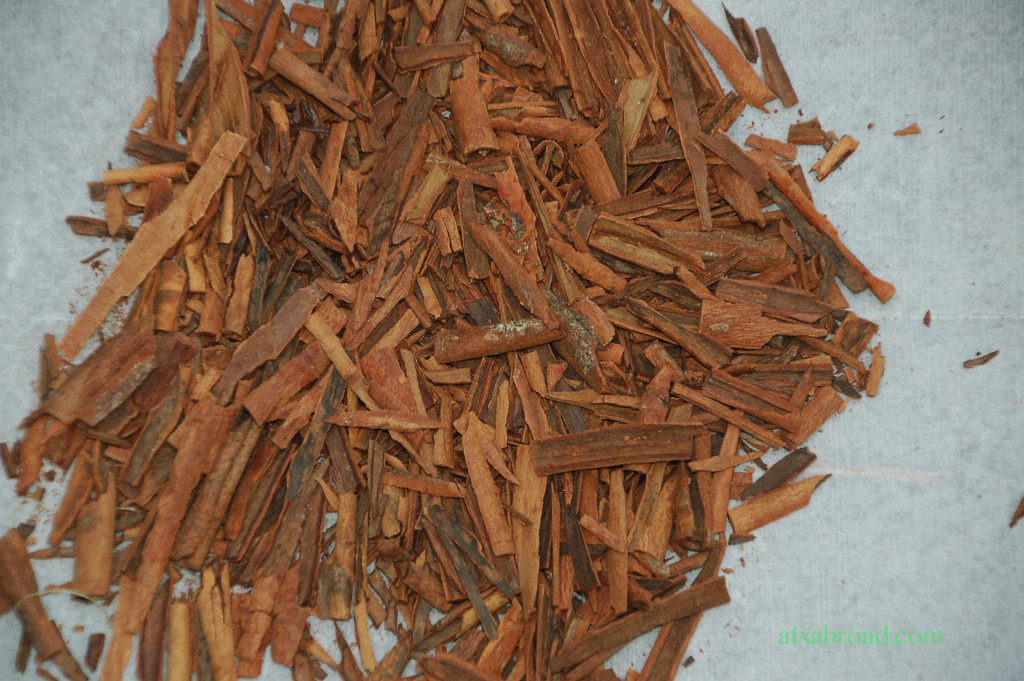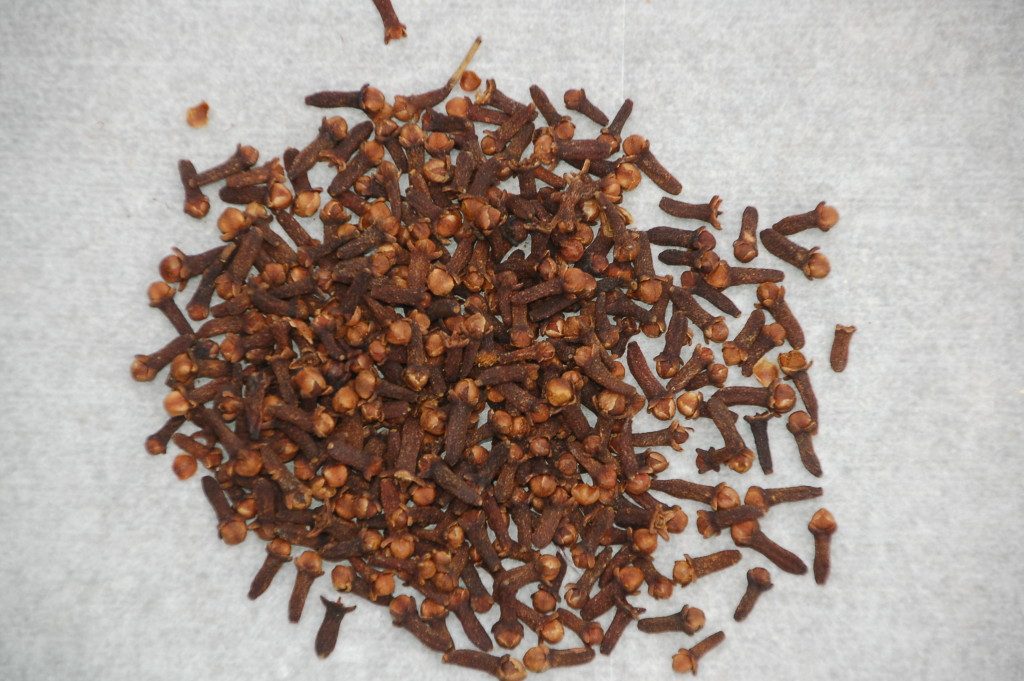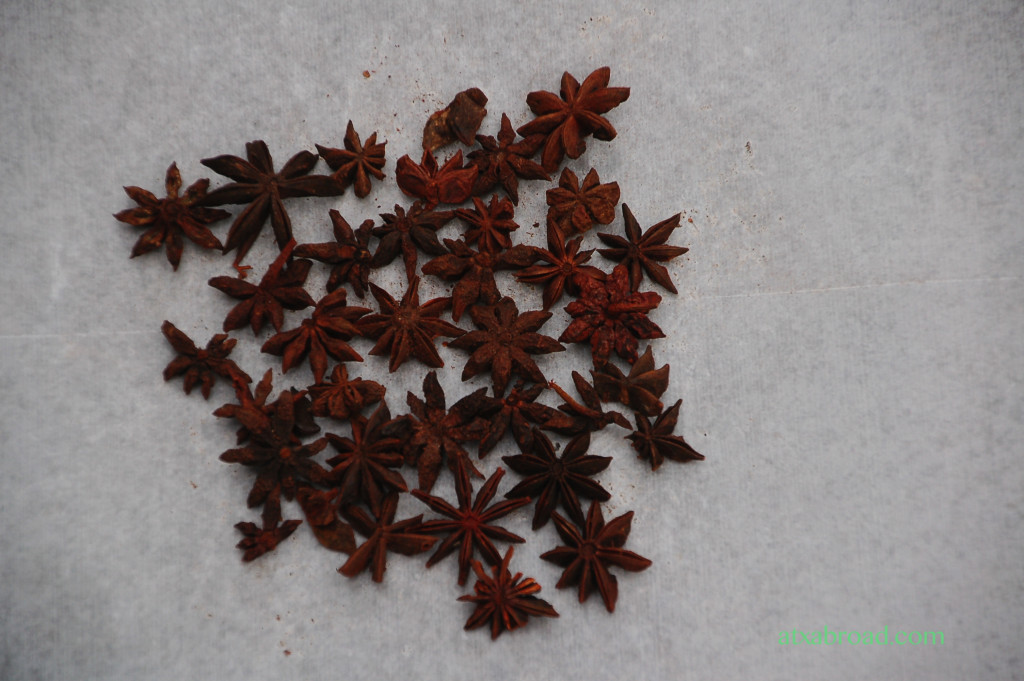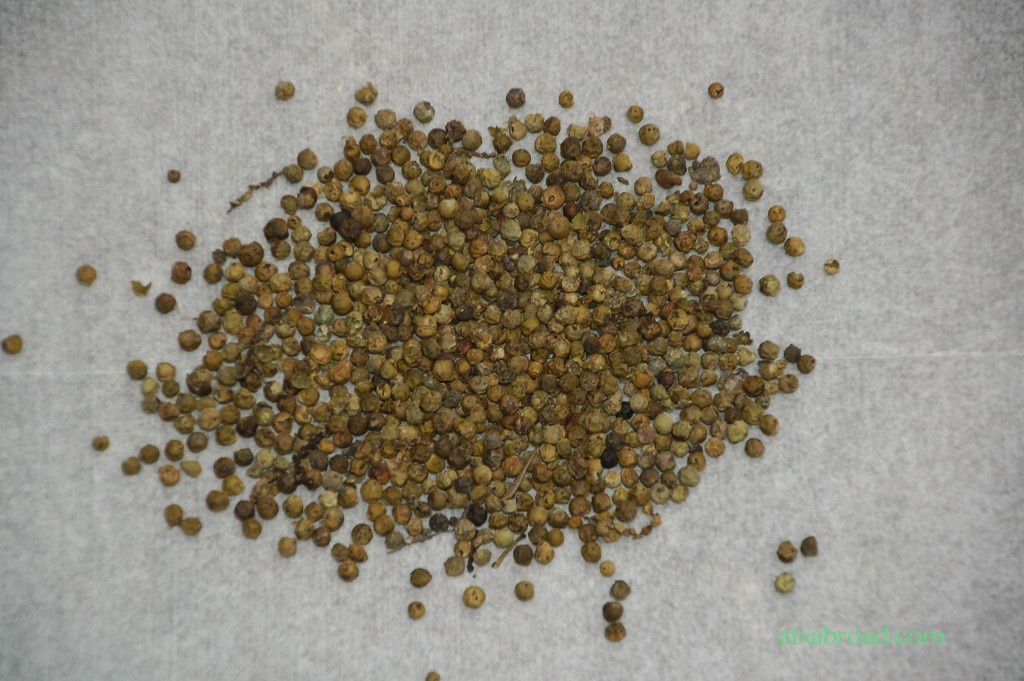 Continuing the theme of spices, we visited a place that receives and 'processes' dried ginger. The 'processing' consisted of sifting the dried ginger of dust in a wood frame screen, weighing it, and placing it in giant bags to be carried out to the trucks.  Seriously labor intensive and all natural.  Some friendly women completed this work, and they were kind enough to pose for pictures and even played with our children.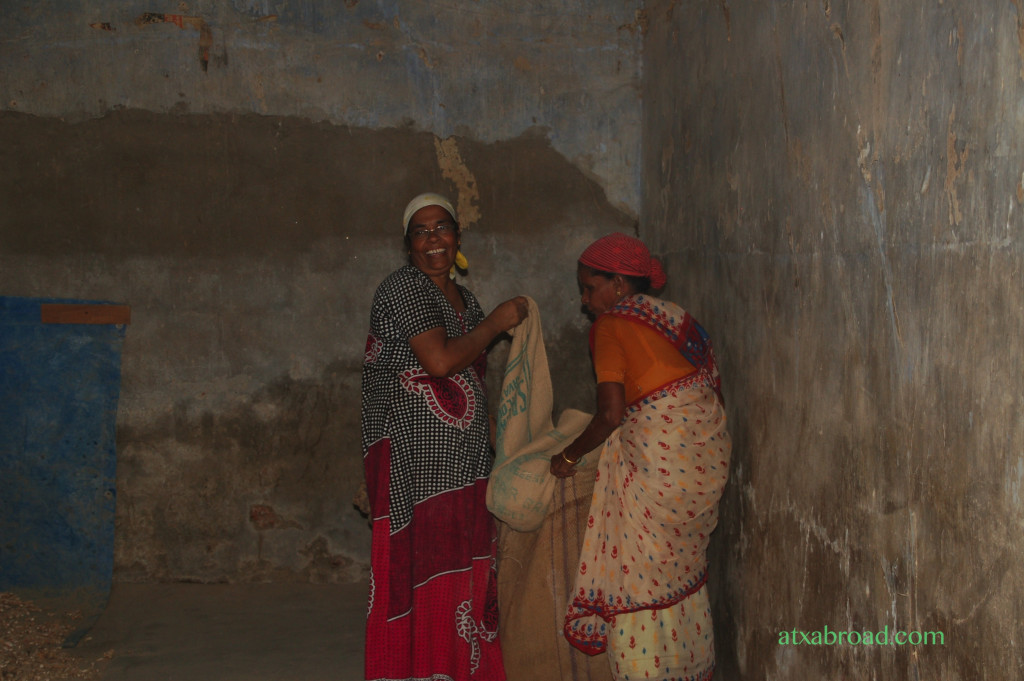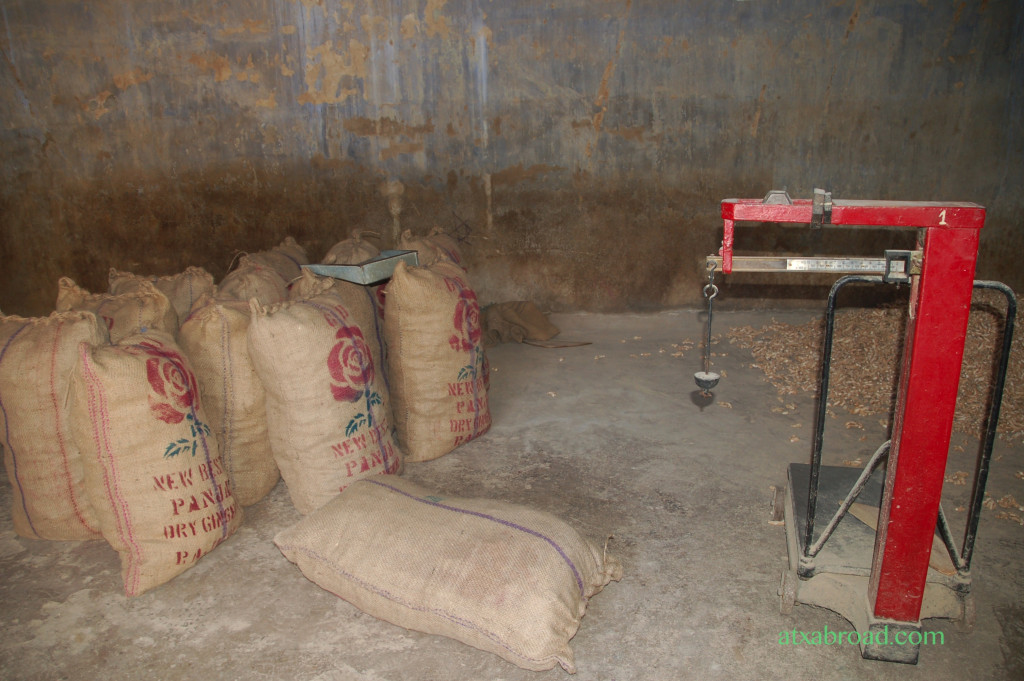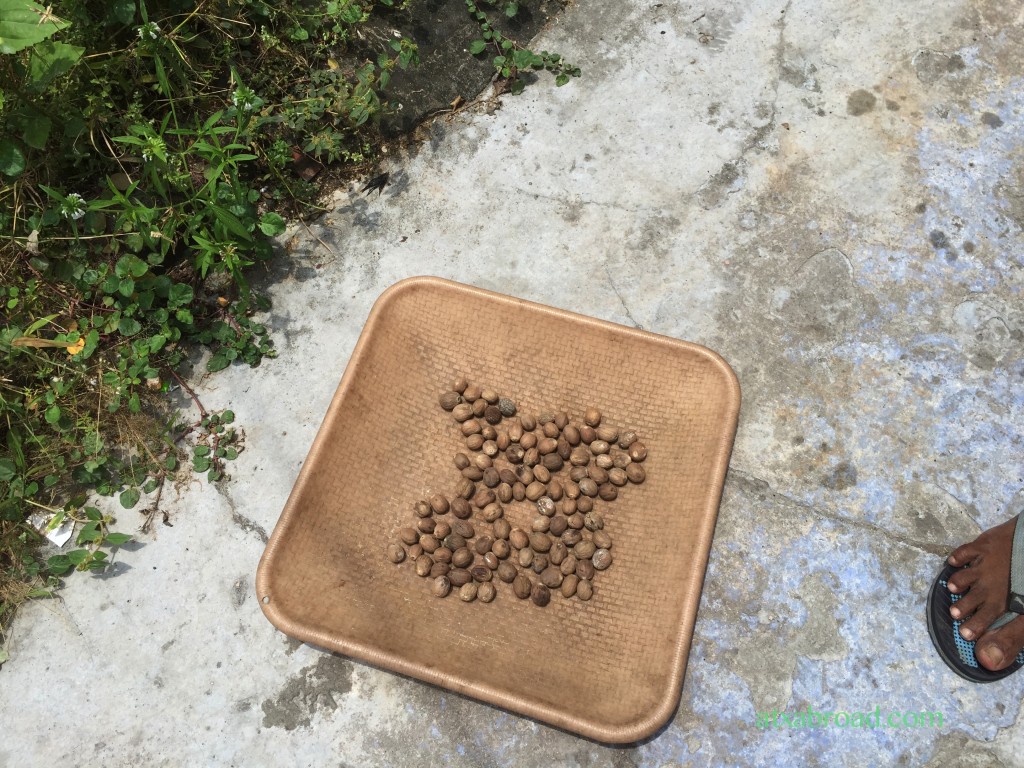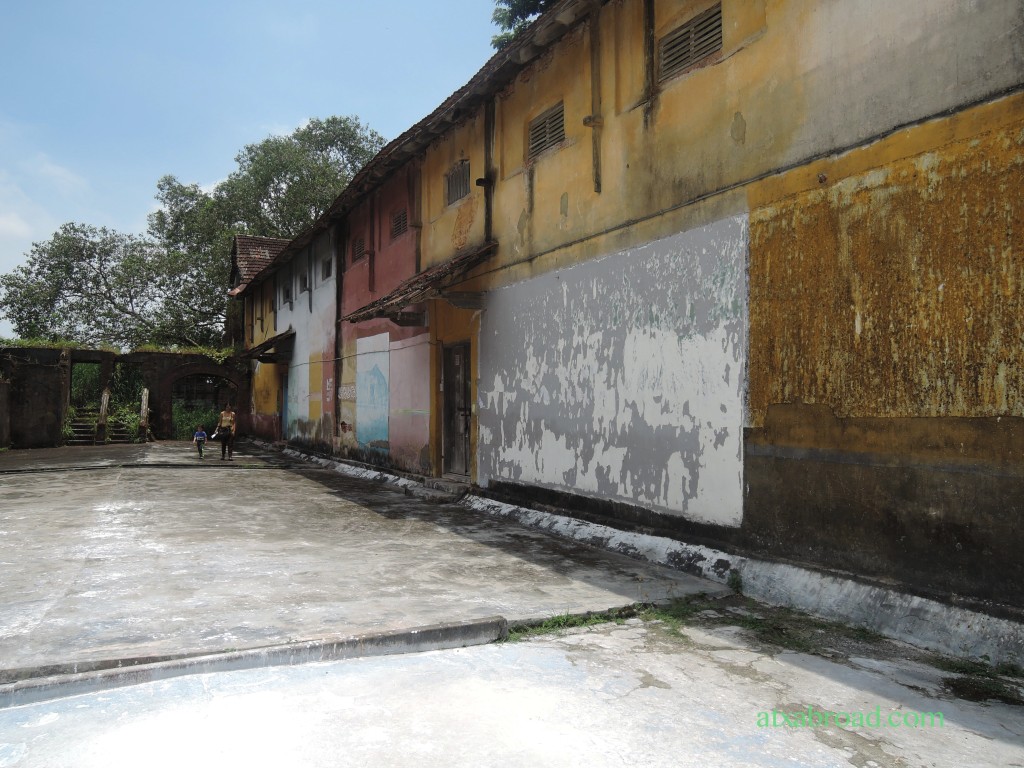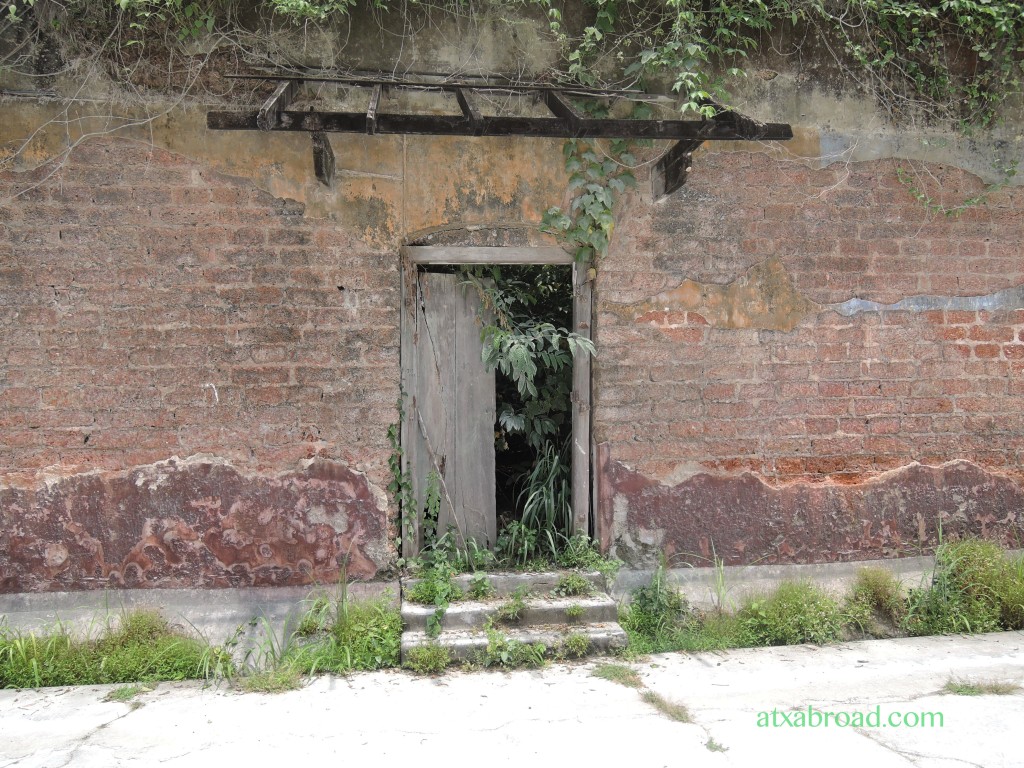 We visited a laundry washing operation.  According to our driver the purpose of the facility is to provide work for people in need.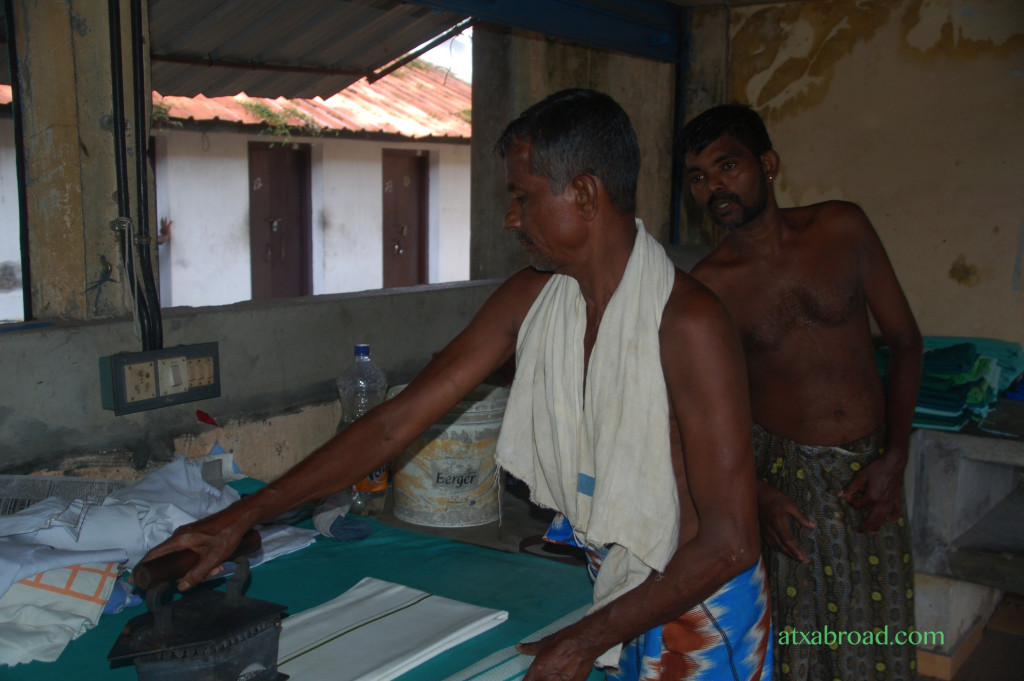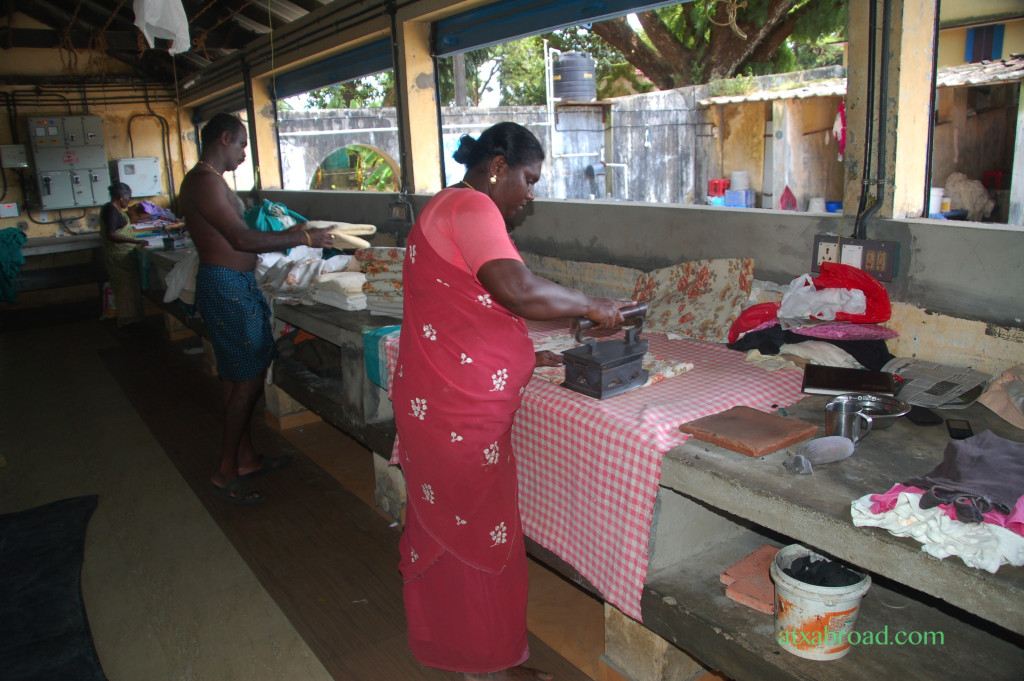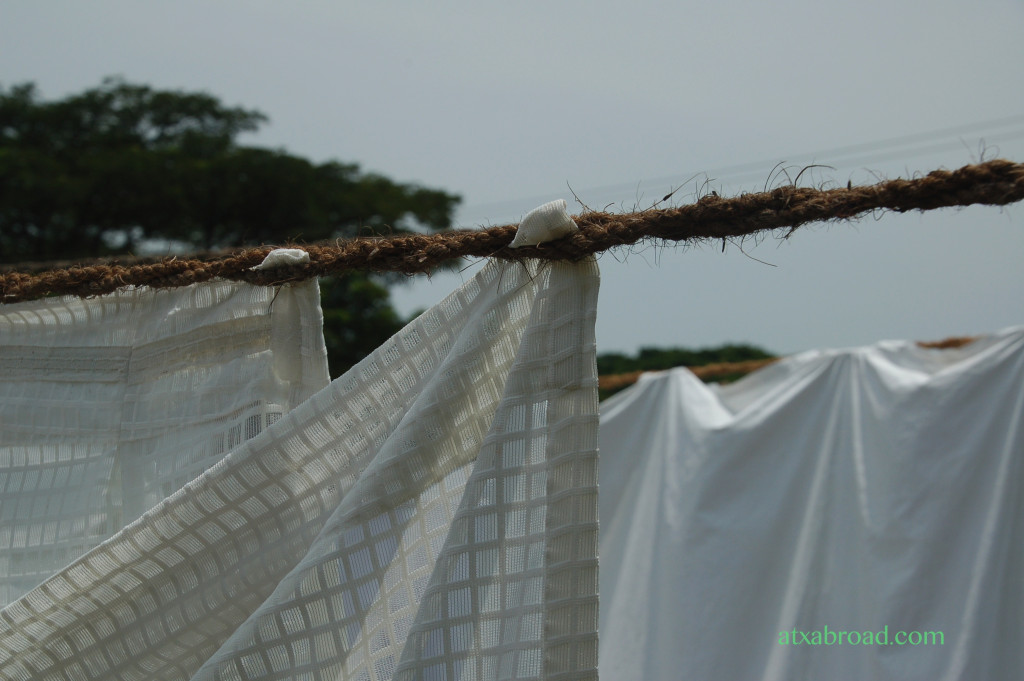 We enjoyed breakfast and dinner each day at the Malabar House.  For lunch we visited Old Harbour Hotel, a beautiful example of Portuguese-style architecture in Kerala situated across from a park and near the water.  According to the hotel website, the building is approximately 300 years old and once served as residential quarters for the English tea trade.  We loved the food as much as the verdant courtyard and pond, so we went back there the next day.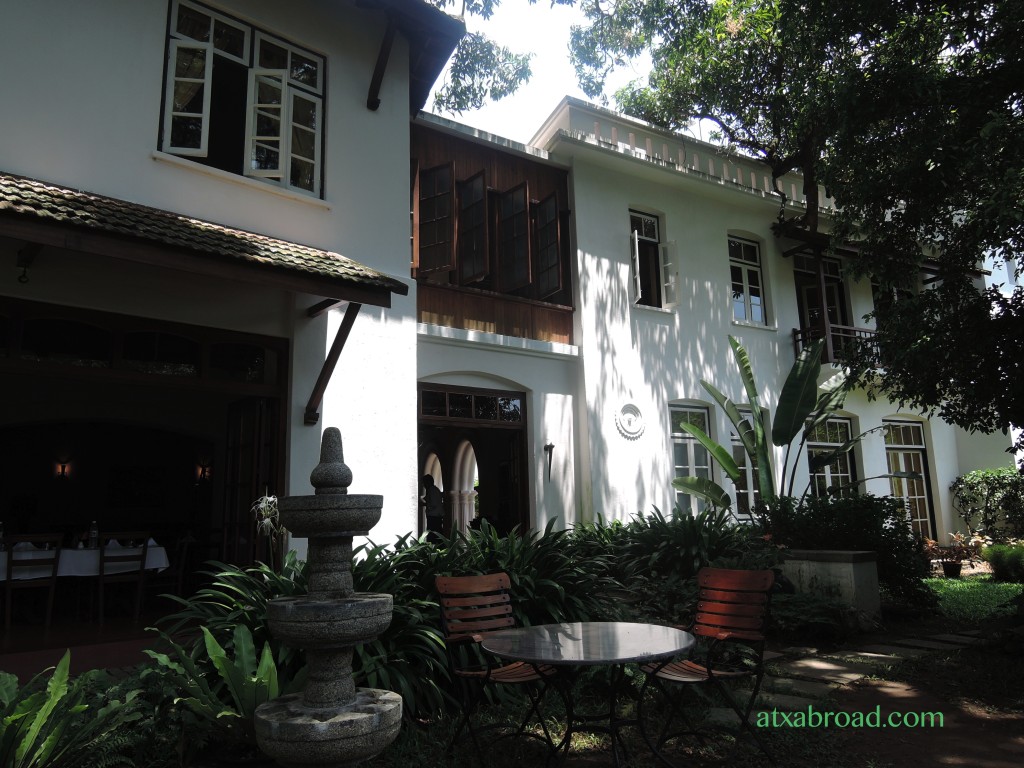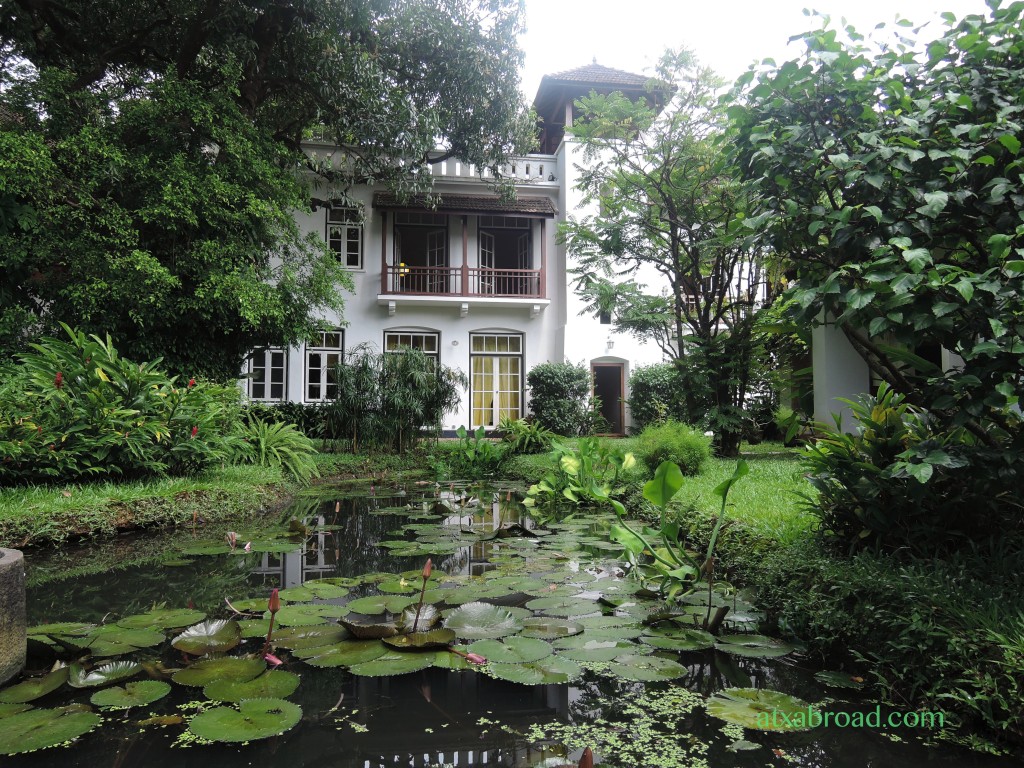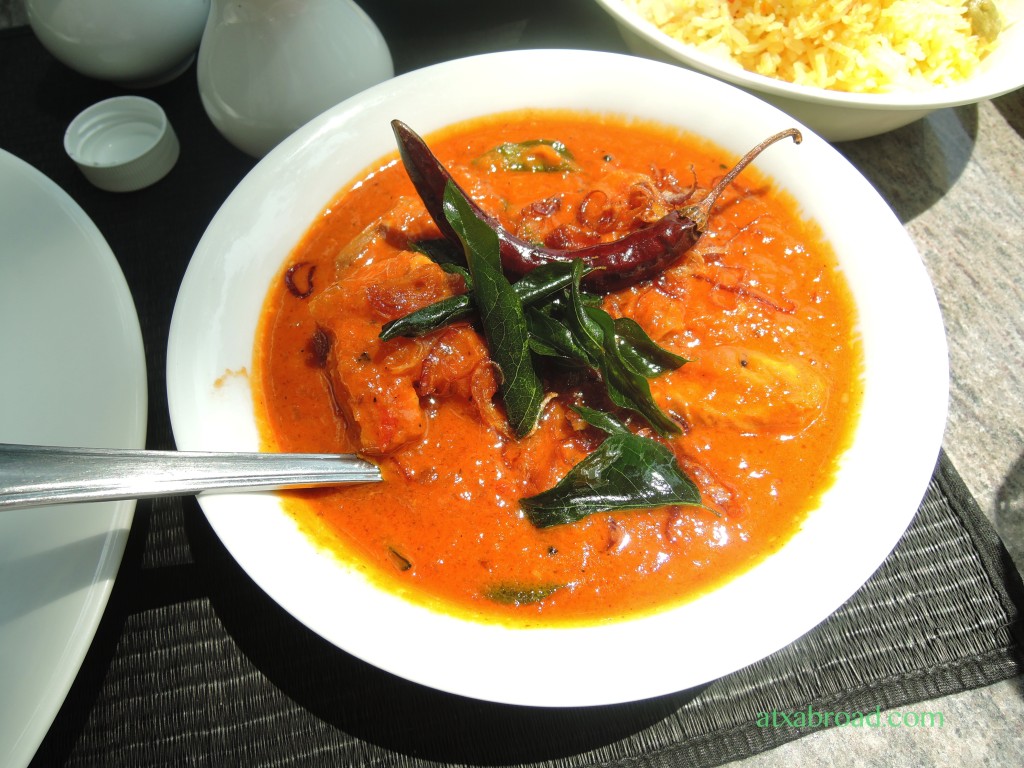 The fish curry was easily one of the best dishes I've had in India and probably the world.  A perfect balance of spice and not weighed down with too much rich coconut.  And look at that presentation, artistry in itself.  We all had dreamy servings of homemade cinnamon ice cream for dessert.  Hotel and restaurant staff played with our children feeding the fish and frolicking around the pond.
Near the famous synagogue in Fort Cochin, which was closed on the day we were there, we explored some shops with a variety of local art, hand-woven white cotton towels and shirts, and I found an antique bronze rice cooking pan.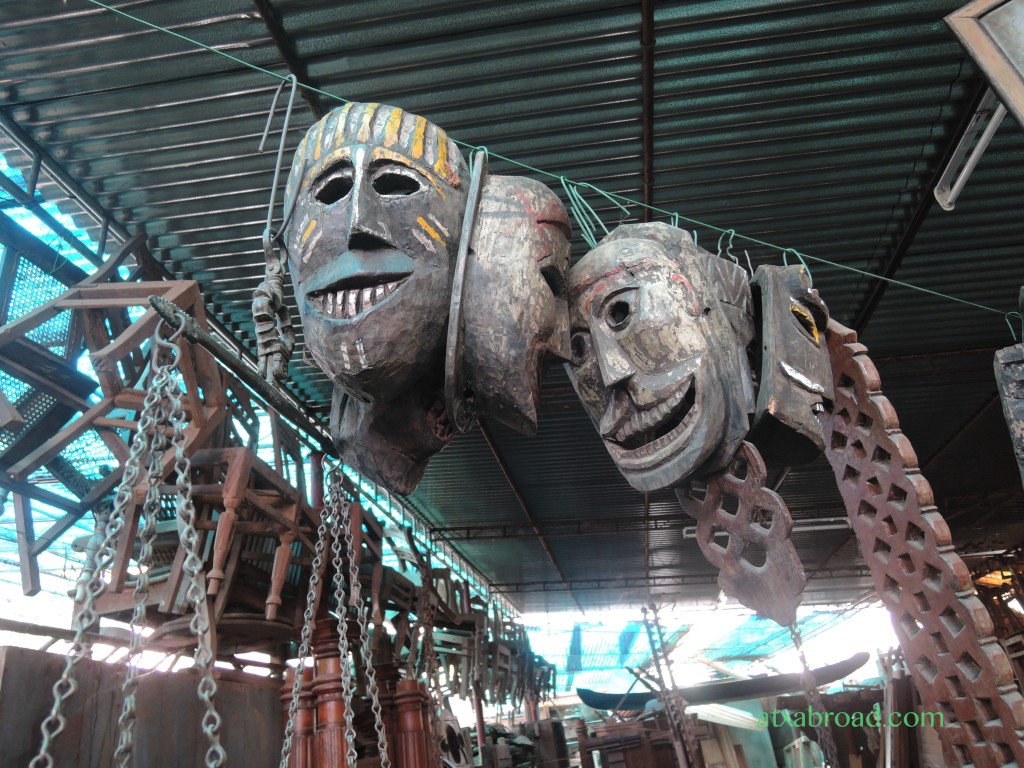 We also visited St. Francis church, the oldest European church in India.  This church's own rich and storied history offers a vivid reflection of India's broader colonial history.  Following Christopher Columbus's westward attempt to reach India in 1492, Vasco de Gama sailed east in 1498, successfully reaching Calicut that year.  De Gama failed to establish a favorable relationship there, and in 1500 Portuguese explorer Pedro Alvares Cabral reached the same place with similar failed results.  He sailed down to Cochin and secured permission from the Rajah of Cochin to engage in trade and, in 1503, to build a fort at the mouth of the river.  Inside the Portuguese fort a wooden church was erected and dedicated to St. Bartholomew.  Then in 1506 the Rajah allowed the Portuguese Viceroy to build more permanent brick and mortar structures which would include a new church.  The Portuguese finished construction of the church in 1516 that remains in Fort Cochin today, and dedicated it to St. Antony.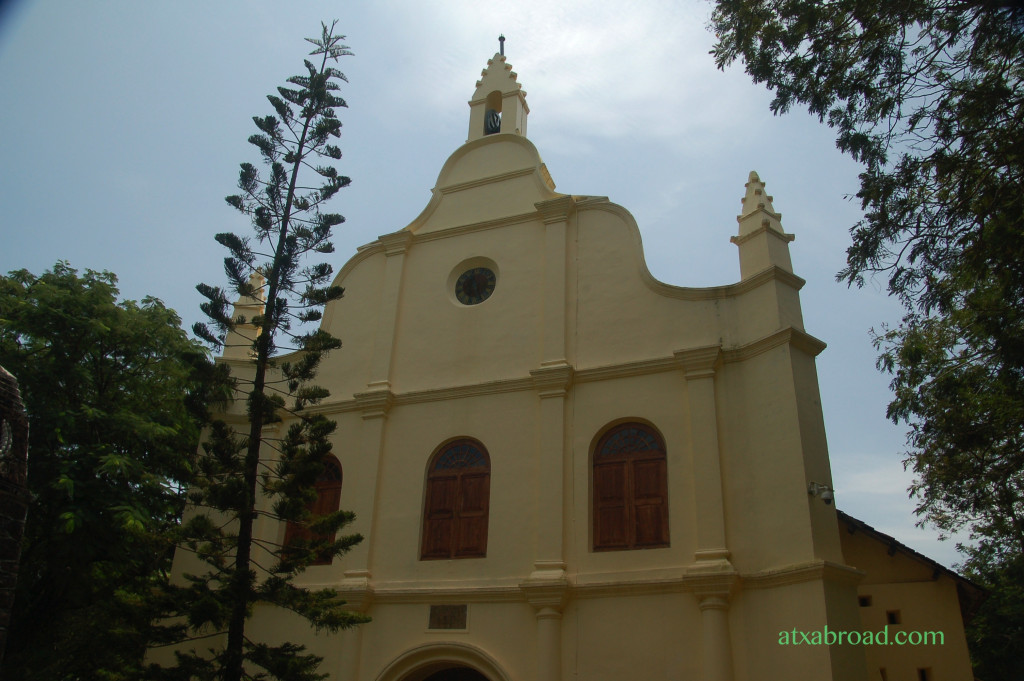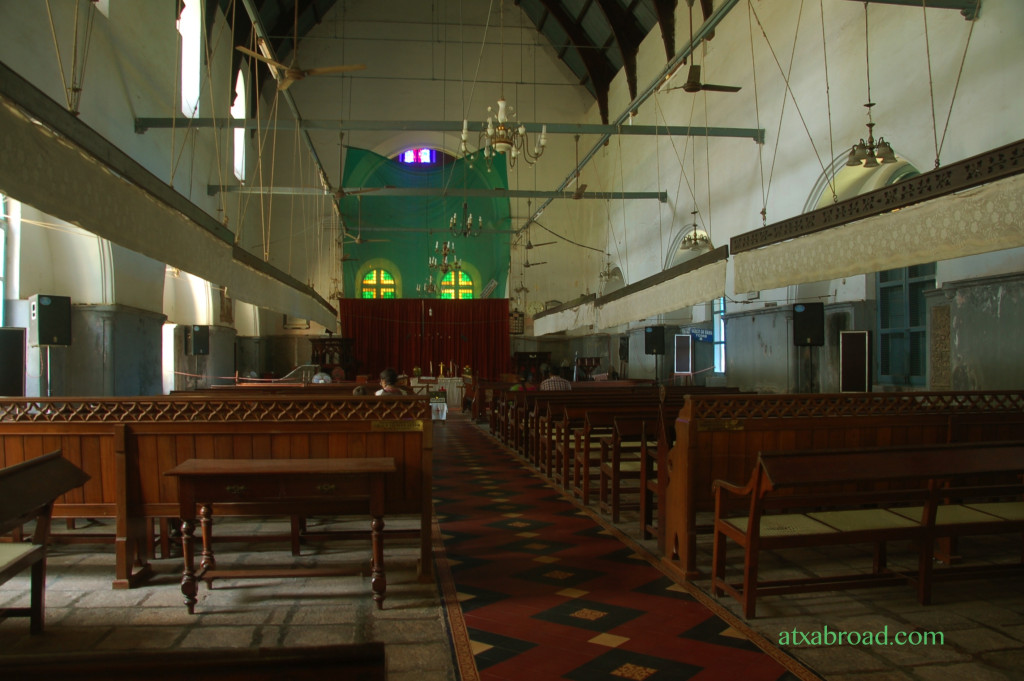 Vasco de Gama died in Fort Cochin on Christmas Eve in 1524 and originally was buried in this church, his remains later returned to Portugal.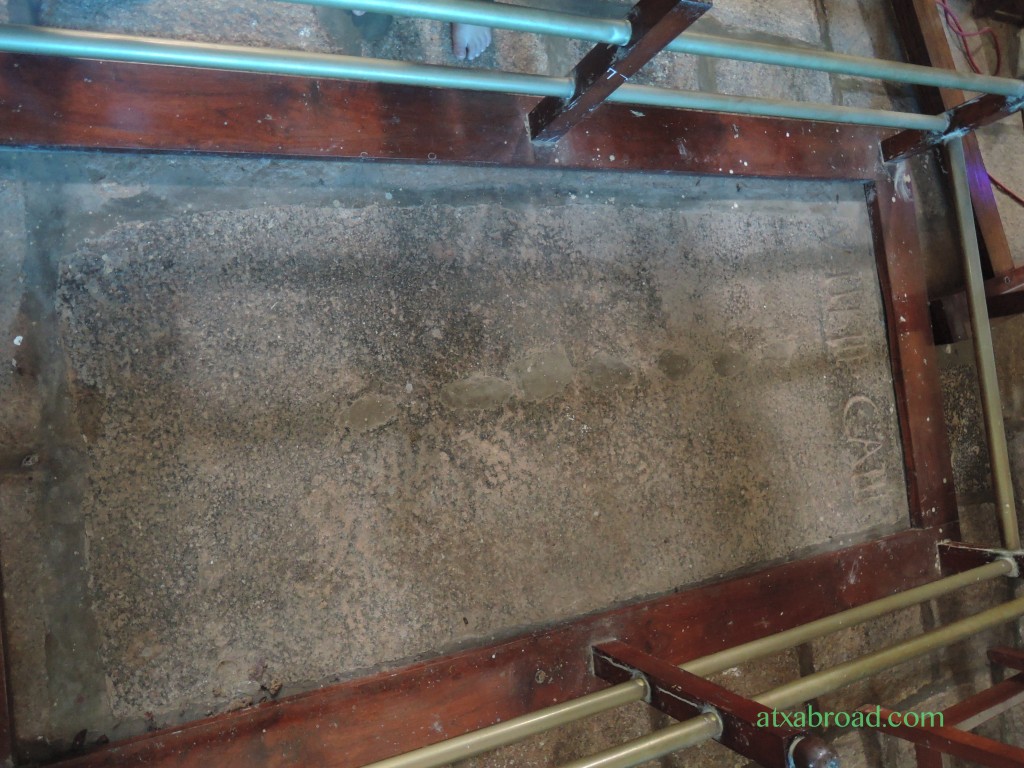 The church remained under the stewardship of the Catholic Order of St. Francis until taken by the Dutch almost 150 years later.  In 1663 the Dutch gained control of Cochin from the Portuguese and converted the church into a government (Protestant) one.  Then in 1795 the British took Cochin from the Dutch, and in the early 1800s the church became part of the Anglican Church.  The first reference to St. Francis as its patron saint came in 1870, and it remains active today as part of the Church of Southern India, which has its roots in the Church of England and a community of other Protestant churches.
Months after this trip I made a return of sorts to this area, at least in my mind, by reading Arundhati Roy's powerful novel The God of Small Things.  The story offers a compelling exploration of caste, love, patriarchism, politics, and loss, and so much more, all in an eloquently depicted setting of Kerala.  Ms. Roy's descriptions of the lush flora and weather alone make the book worth reading.  But the story and the dynamic relationships that unfold throughout simply take you away.  If you want to experience Kerala but cannot quite make it here, definitely read this book.
We enjoyed our visit to Fort Cochin and it will be the trip that keeps on giving as I continue to cook with the amazing spices we brought back from there.  We continued from the Malabar House in Fort Cochin to its sister property Purity at Lake Vembanad, a little over an hour's drive from Fort Cochin.  The transfer arranged by the hotel was seamless and easy.  That trip is explored in a separate post.