George Town is a neighborhood that lies near Fort St. George, and is where the colonial city of Madras took hold in the mid-1600s.  Today it remains a vibrant and colorful part of Chennai, where many people live, worship, and work.  Some friends took me on a walk through the main part of the neighborhood.  It started quietly on Mint Street, exploring temples and going down streets that were just starting to wake up.  It ended in a crush of people, cars, heat and exhaust on the street market at Parry's Corner where a somber statue of King George V still presides.
Our first stop was at this temple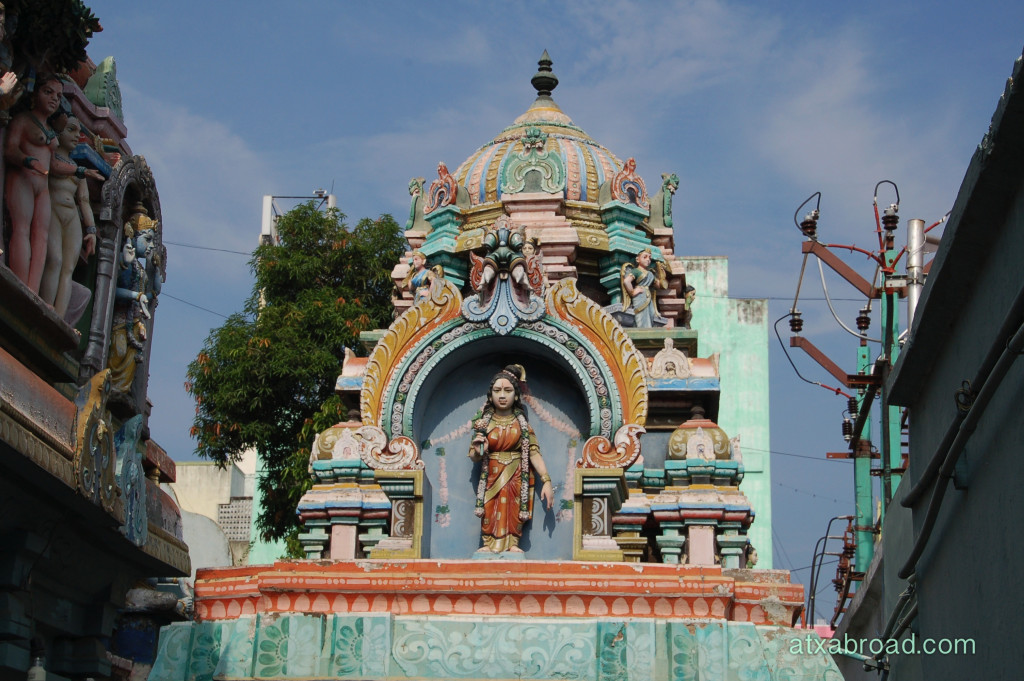 The Gopis' powerful devotion to Krishna is idealized as an example of supreme, divine love.  Here Krishna has taken their clothes apparently while they were bathing and scampered up a tree with them.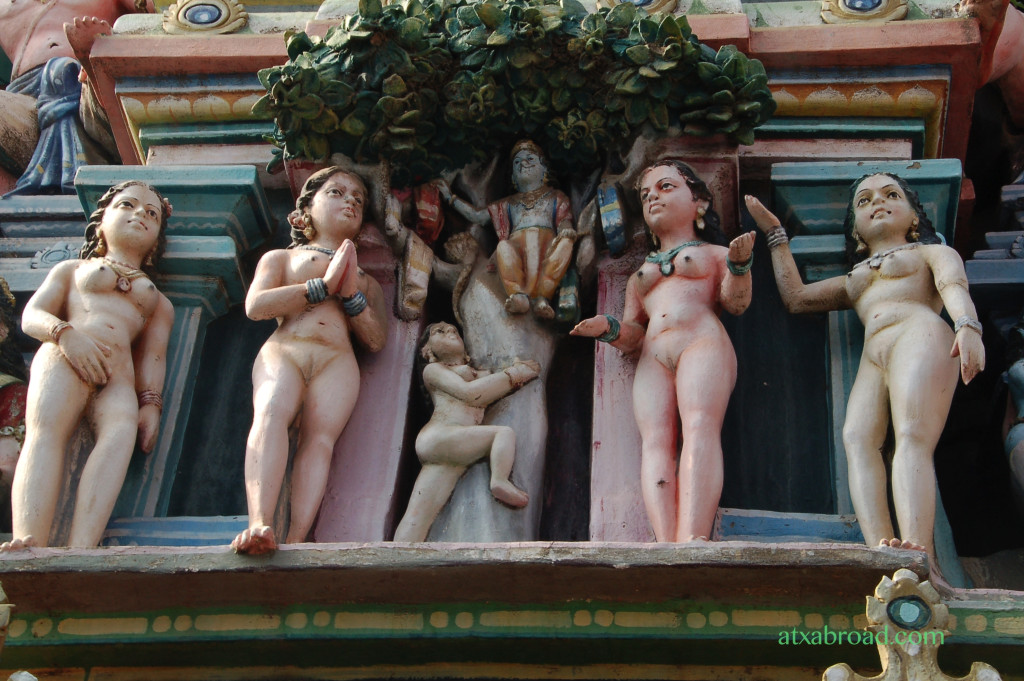 Here is another, colorful temple nearby.
And a younger Krishna.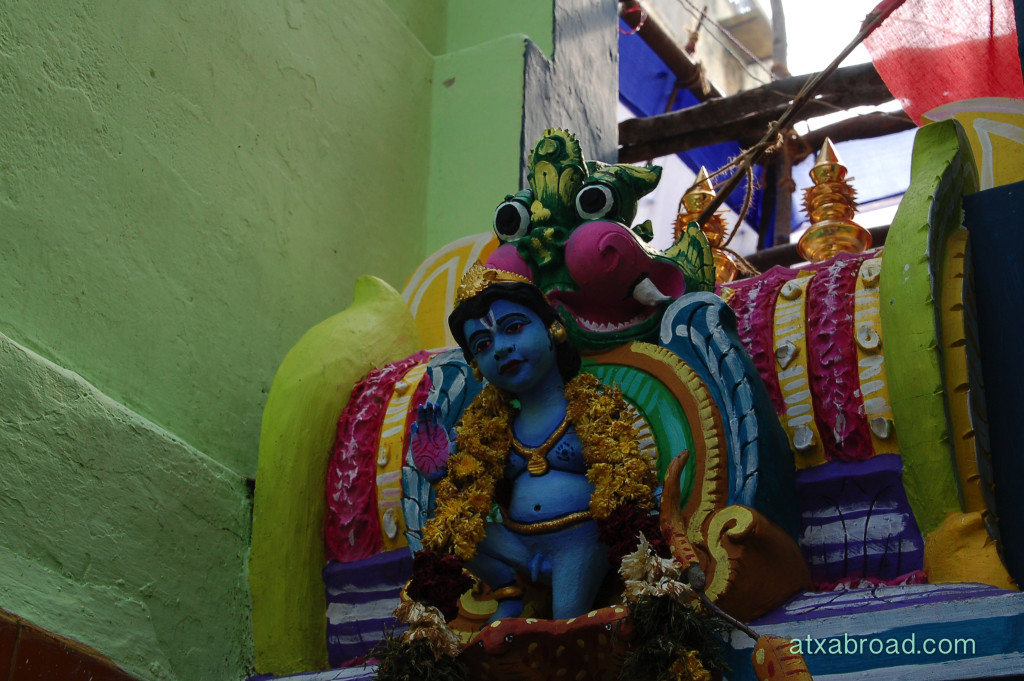 Georgetown is an area of heavy commerce.  We came across a team of workers delivering huge sacks of maida, or all-purpose wheat flour, into a warehouse.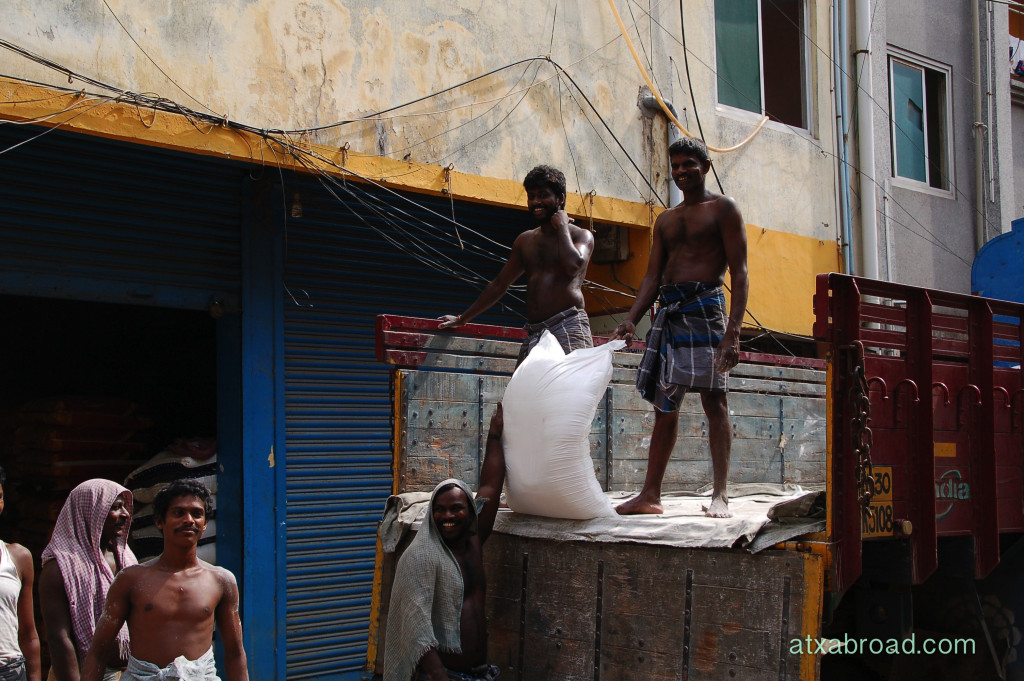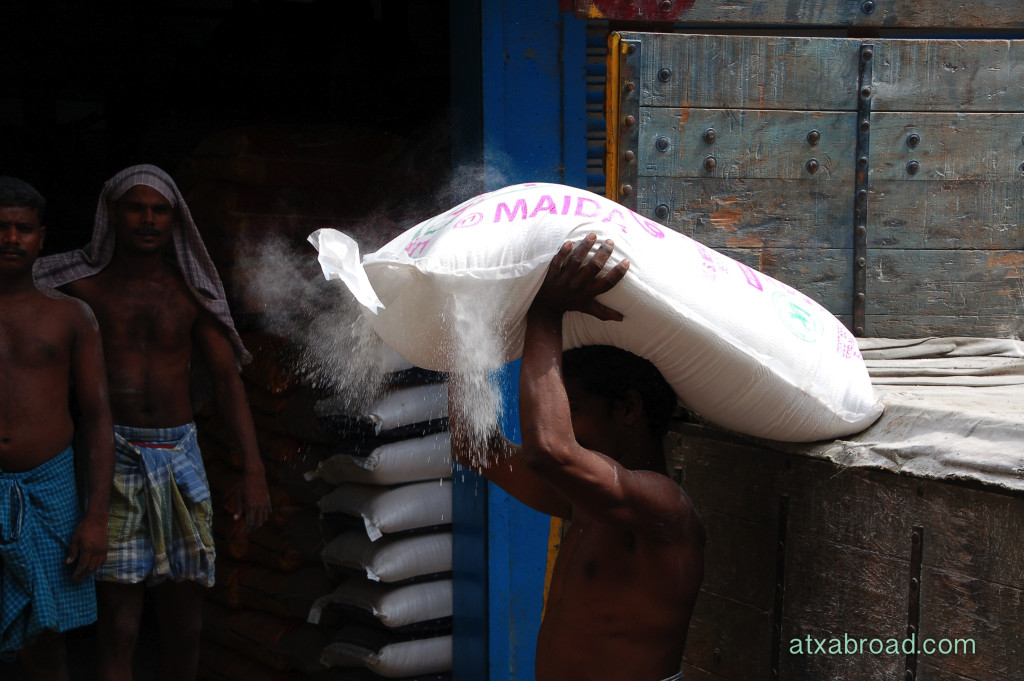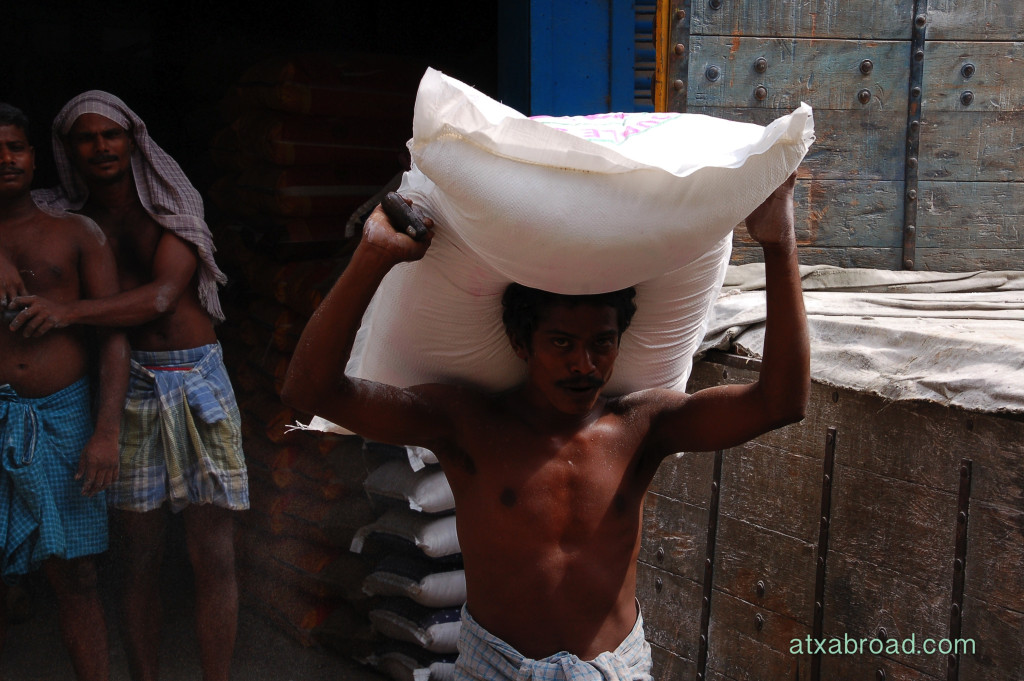 On into the warehouse.
And here are more men hard at work.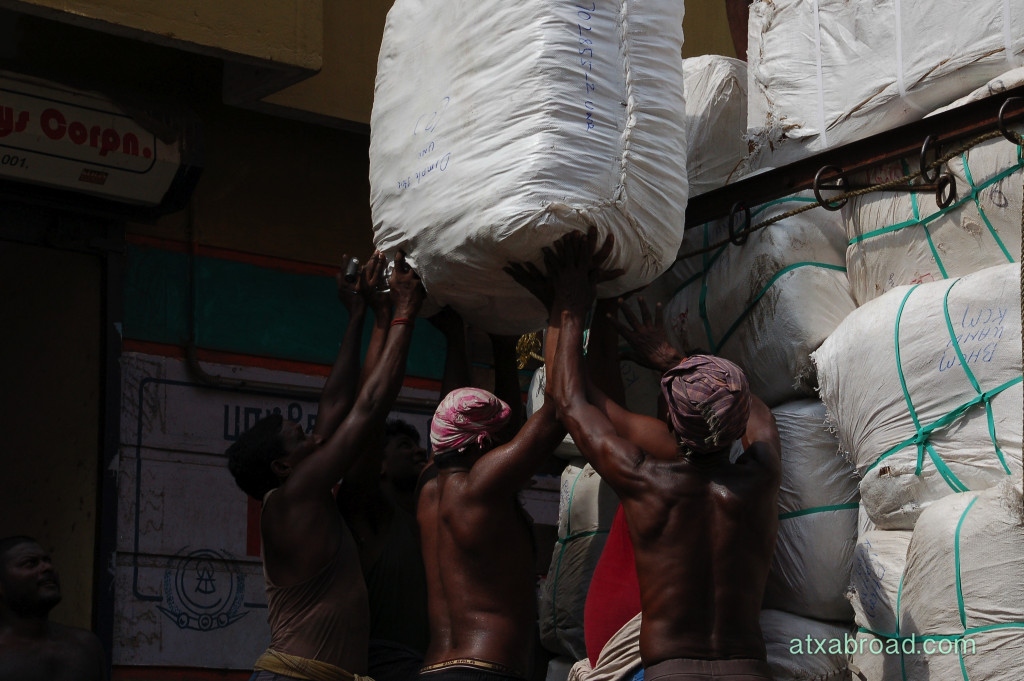 There are many different modes of transport in Chennai.  We ran into a full-on traffic jam of cars, motorbikes, trucks, ox, push-carts, and bicycles.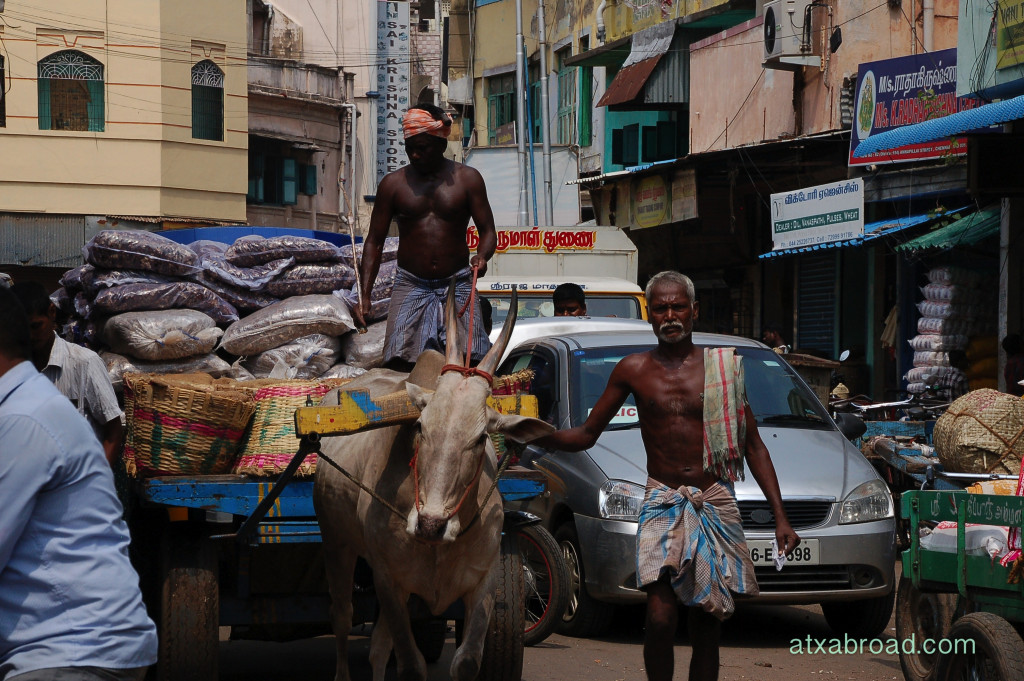 You can't see him but for his shins and feet, there is a man helping from the back.  Still a huge load of spices.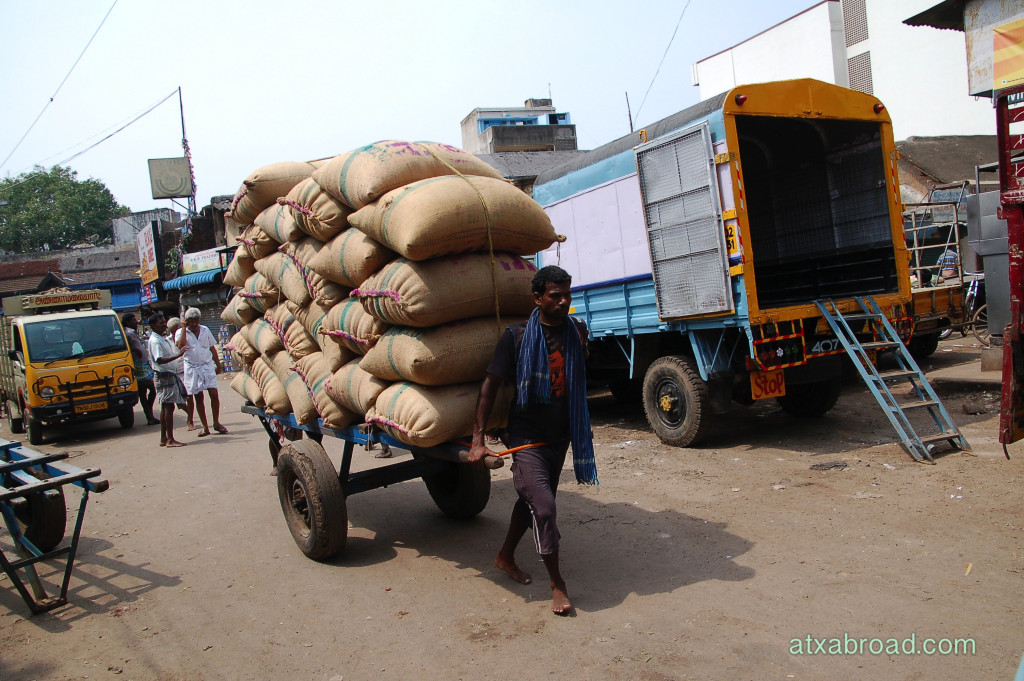 Baskets and a sack of tamarind on the way to somewhere.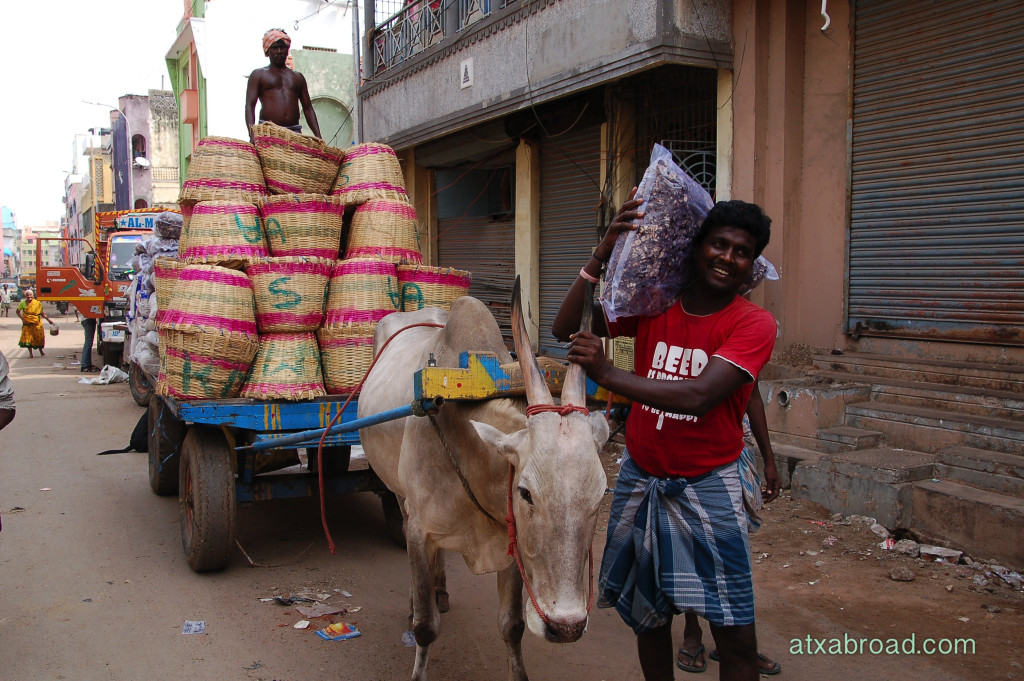 A family of SIX on a motorbike.  Three and four are common, and five is regularly seen, but six was a first for me.  They were happy to have their picture taken but could not see what was interesting about this.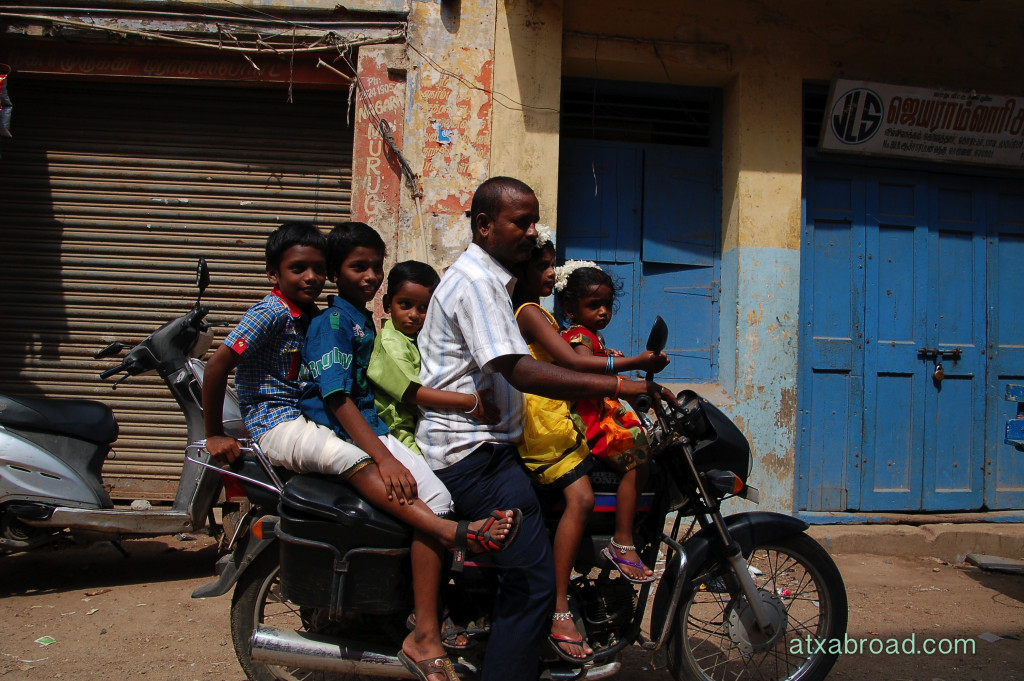 Some families live on the streets in George Town, and there are many apartments.  We met some lovely residents of all ages on this walk.  All of their faces and expressions told so many stories.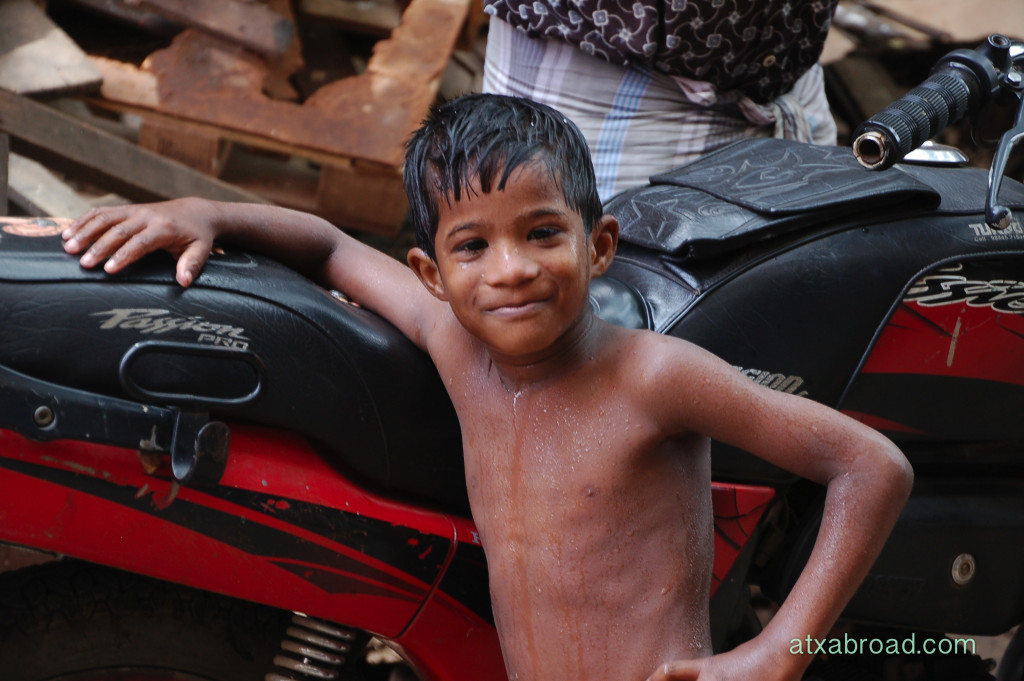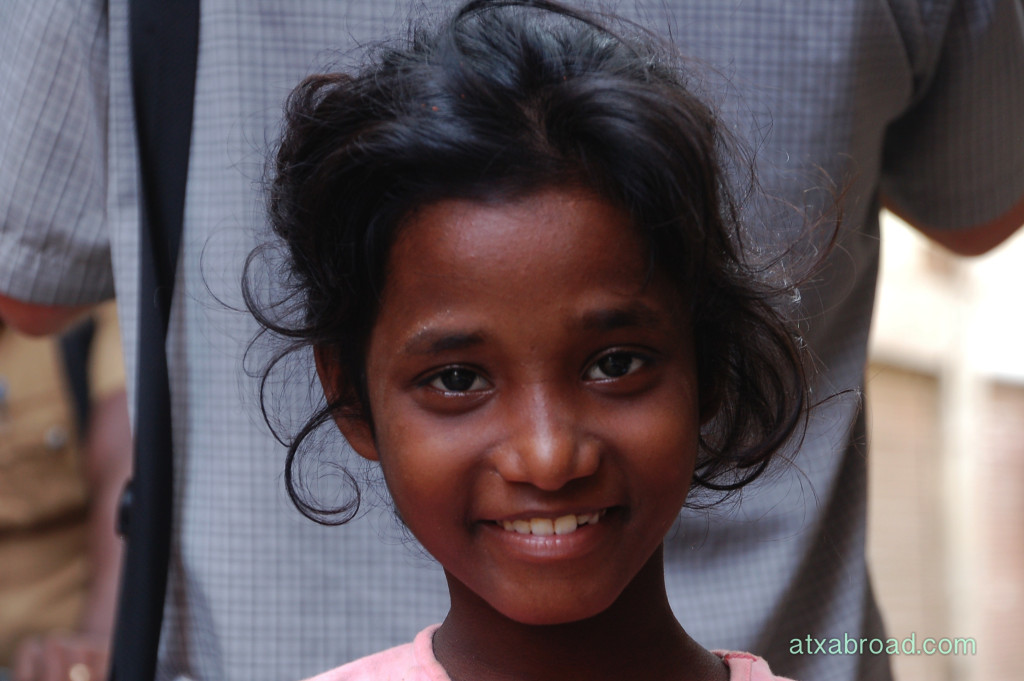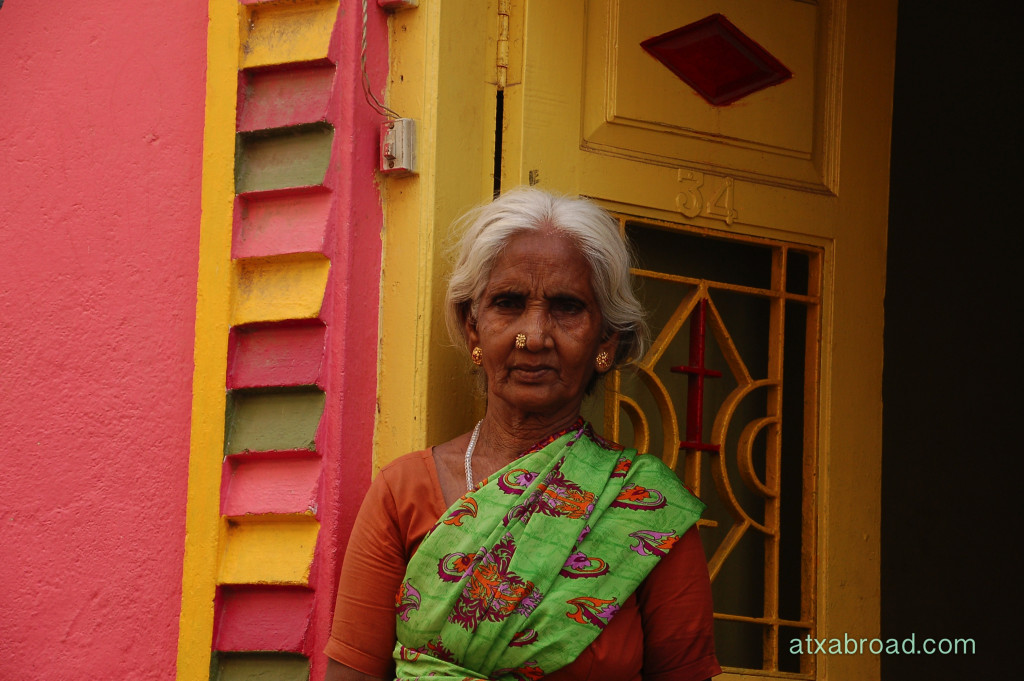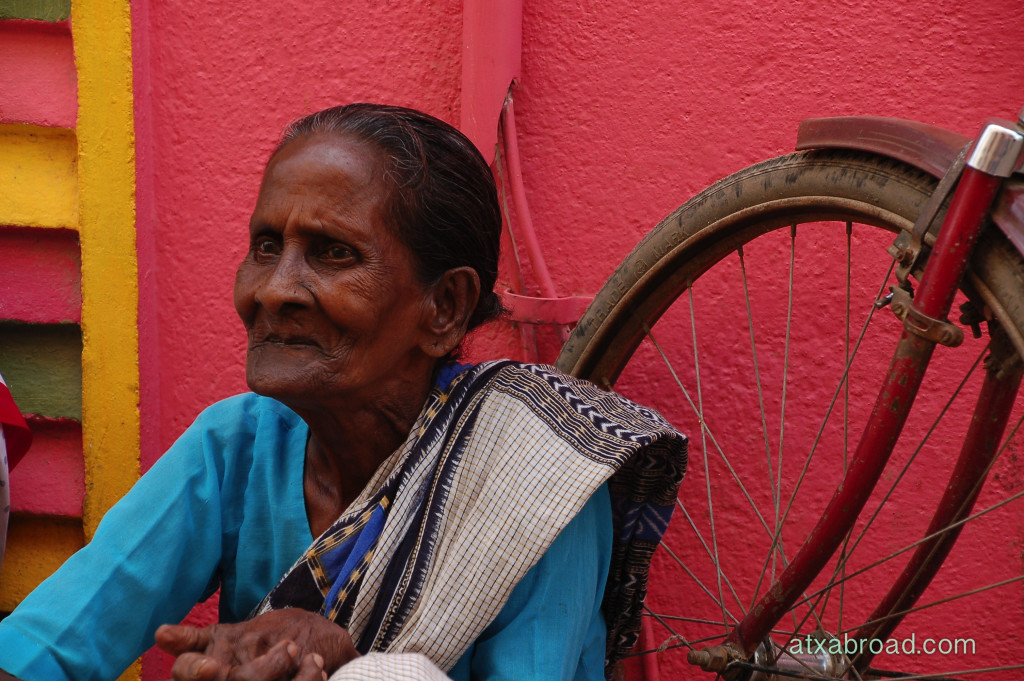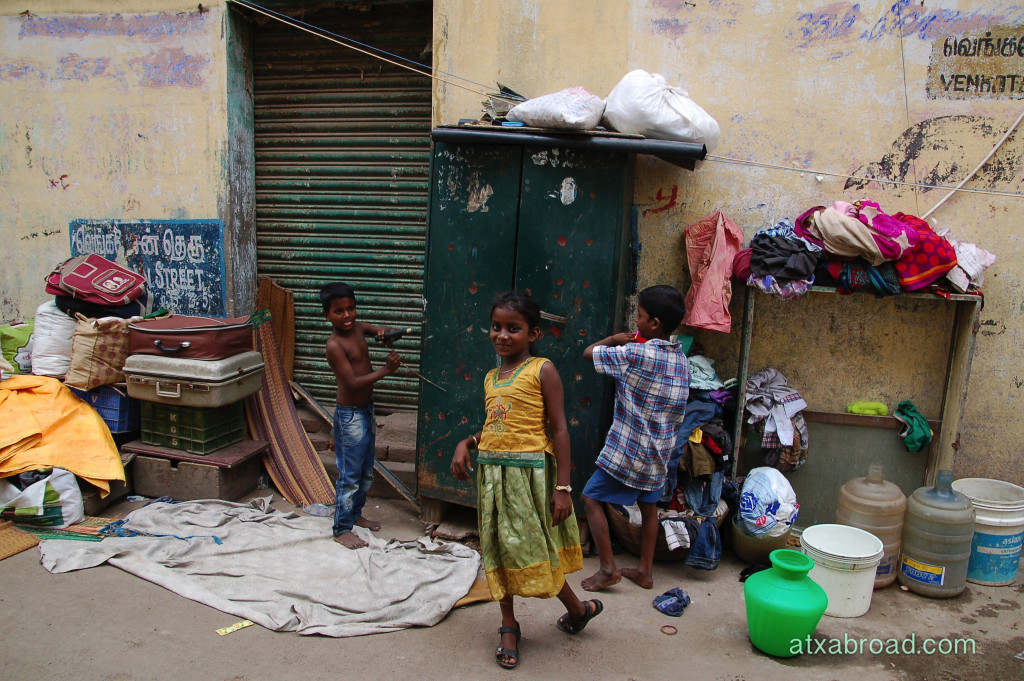 George Town is a fascinating place of life and action.  Its beauty reflected by its vivid colors is outshone only by the friendly personalities of its people.